Layout Design Services
Are you in the process of building a new layout but not sure what to build? Do you have a layout but bored with it and no longer see it as enjoyable? If that is the case, let me help you spark your interest in getting the perfect layout design for your needs! I am very well versed in how the railroad operates and I can design you a layout based on if you just want it for railfanning or if you want to get into the operations, no matter the scale or size of space. My designs can be as basic as benchwork and a track plan or a complex as including scenery and electronics such as LCC (Layout Command Control) to automate block detection, signaling, turnout control, etc. Feel free to contact me so we can discuss what you want and find a budget that fits for you.
---
Crooked River & Eastern Railroad
If you're having trouble designing your new model railroad empire track plan, or if you have a basic start to a plan already, I highly recommend Jason the Train Freak to help you out! Here on The Crooked River & Eastern Railroad, I had a solid overall plan for my new 2 level layout, however I just felt like it needed direction. Well I reached out to Jason and he took the time to look at what I had and gave me recommendations on how to make it things operate better. Once the track plan was tweaked for smooth operations, he helped me add in place and direction to allow for more prototypical operations. – Dave T.
Crooked River & Eastern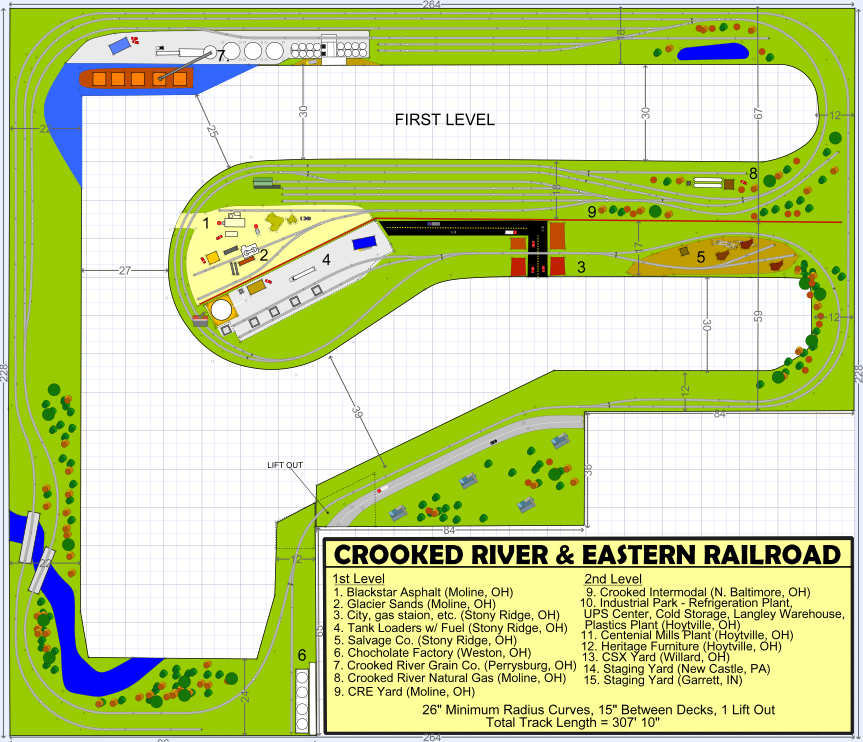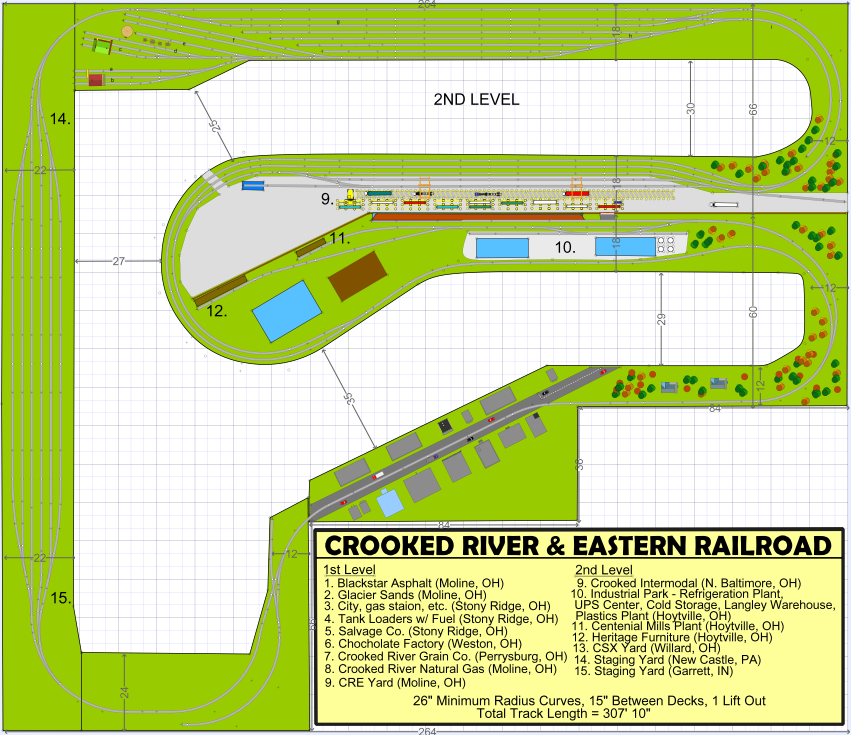 ---
MnM Shortlines Railroad
Talking to Jason one afternoon, I told him that I was frustrated and basically stuck with my layout. I just wasn't happy. He started asking questions about what I didn't like about it and what I would change. Basically it was the track plan or really the lack of one… We talked more about it and the details. He agreed to create a new track plan. I told him to even change the bench work, if needed, to plan a functional, railfanning and switching layout. I gave Jason the layout area dimensions, and obstacles ( attic access, light and outlet locations, ect) since my train room is my garage. Communication with Jason was top notch! If there was a question for Jason, he was very quick to reply. He asked very specific and detailed questions about the layout I wanted, from industries, era, what railroad and location, to name a few. In less than a week Jason had a prototype layout designed and emailed to me to look over. If there were any changes wanted or concerns, he would go over them with me without a problem. He is very detailed and knowledgeable with railroad operations and design. I am very happy with the layout he designed for me. – Marty M.
MnM Shortlines Railroad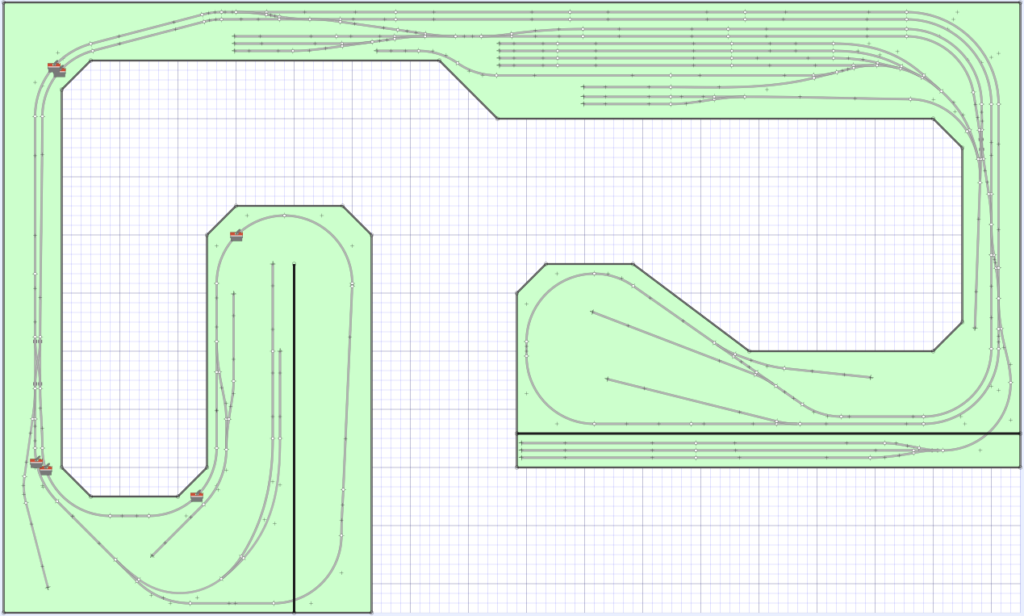 ---